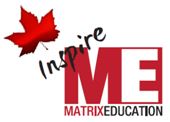 Blonde ME Up Baby!
Julio started his career as a stylist back home in New Jersey. Our resident Jersey Boy developed his love of color in Fine Arts, and has since become a sought after color specialist. With his attention to detail in "blonding" and corrective color his clientele quickly grew. Julio's career highlights include styling the hair of Hispanic megastars such as Michelle Rodriguez and Pilar Montenegro for People Magazine (Español), for their 50 Most Beautiful Latin Issue. Julio has worked backstage for Imitation of Christ at New York City's famed Fashion Week and Boston's Disco Ball with Betsey Johnson. His educational work for Matrix as a Guest Artist has taken him to every major city across the United States and abroad to Europe including the Czech Republic, Hungary and Italy. Julio continuously works on photo shoots, and has been published in Modern Salon, Salon Magazine, Canadian Hairdresser, as well as European magazines. Julio continues his drive for education with his work as an Artistic Director for Matrix haircolor. "I love the hairdressing industry because it allows me to create beauty on a different canvas daily, either working behind the scenes with models or with our wonderful clients in the salon!"
Description:
This master class is Matrix guest artist Julio Rodriguez signature, two day blonding program.  It is a comprehensive class on the history and knowledge of all things blonde; including theory and new simplified techniques such as full pre-lighten and tone, balayage, color melting, the art of ammonia free lightening and much moree bridal looks
What Will the Program Teach You:
Learn the tools to use to help you achieve the best end result.
Explore the complete Matrix blonding portfolio and the fascination of natural, warm, cool, multidimensional, and vivid blondes.  
Grow your confidence with theory, skills, hacks and techniques to educate your client on the right shade for them and the maintenance to care for their new blonde look.
Tools Needed: 
Detangling, metal tip tail Krest & carbon Comb and brushes, duck bill clips, pin curl clips, 3 bowls, favorite coloring tools, color brushes; several sizes, towels, flat iron, blow dryer with diffuser.
Date: Sunday-Monday September 10-11, 2017 
Cost: $325+ Tax  (inlcudes lunch and 2 mannequin heads to keep)
Location: Halifax Education Centre (MBS) 
Time: 9:30am-4:30pm 
To register, please call the Halifax Maritime Beauty store at (902)-429-8510 ext. 301